Air displays between 11am to 1pm
For many years the skies over Maryborough Aero Club have roared to life with a vast display of warbirds, aerobatic and classic aircraft. The Fraser Coast Wings and Wheels has been a thoroughly enjoyed air display of aircraft from and this year will be bigger and better than ever!
On the day you will enjoy the sights of many aircraft and display teams including:
Red Thunder – Yak formation and aerobatics @redthunderau
Queensland Warbirds and Vintage Aircraft Association @queenslandwarbirds
Rod Flockhart from Flightscope will show the incredible low level aerobatics in his Extra 300
There will also be an opportunity to take to the skies on scenic and aerobatic flights:
Adventure flights – The much awaited T28 TROJAN from Warbird Aviation (aerotec) @AerotecQueenslandPtyLtd is doing adventure flights
Aerobatic flights – Colin's Robin from The Sunshine Coast Flying School and Aerobatic Academy will be providing aerobatic experiences see the  @SunshineCoastFlyingSchool
Helicopter scenic flights  – The awesome crew from Great Ocean Helicopters will give you the birds eye view of the show and scenic flight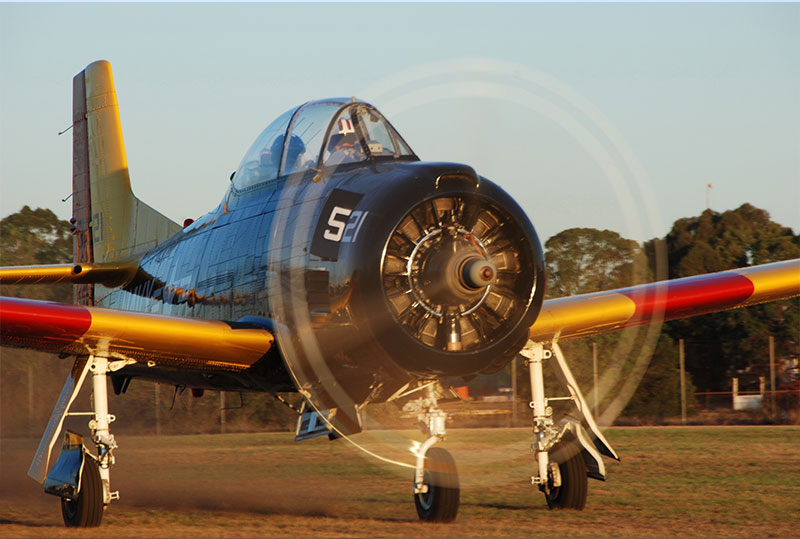 T-28 Trojan – experience an Adventure Flight on the day!
Prepare to step back in time and witness aviation history as the Trojan T-28 graces our airshow this year. This iconic warbird, originally designed as a trainer for the U.S. Air Force and Navy, has become a symbol of strength and precision in the skies.
The T-28's rugged design, powered by a robust radial engine, ensures an unforgettable display of power and grace. Its distinctive silhouette and unmistakable growl make it a crowd favorite. Marvel as skilled pilots demonstrate the aircraft's agility and versatility, showcasing its combat heritage.
Join us in honouring this legendary aircraft's legacy at our airshow, where the Trojan T-28 continues to inspire aviation enthusiasts of all ages.
BOOKING DETAILS:
$870 – 20 minute flight with maneuvers and high-speed fun!
📞 – Call to book 0438 308 185
✉️ – or Email aerotec@bigpond.com.au
📍 After booking, meet at the Maryborough Airport Terminal
YAK-52
a single seat Russian aircraft, with a 360-horse powered radial engine. The aircraft's wing is mounted midway up the fuselage and is of thick, symmetrical section to aid inverted flight. The pilot sits in an enclosed cockpit under a sliding teardrop canopy level with the trailing edge of the wing and with the seat below wing level. The powerplant is the same tractor configuration 360 horsepower (270 kW) Vedeneyev M14P engine driving a two-bladed V-530TA-D35 propeller, as used by the Yak-50, while the aircraft has a fixed undercarriage with titanium sprung main gear and tailwheel.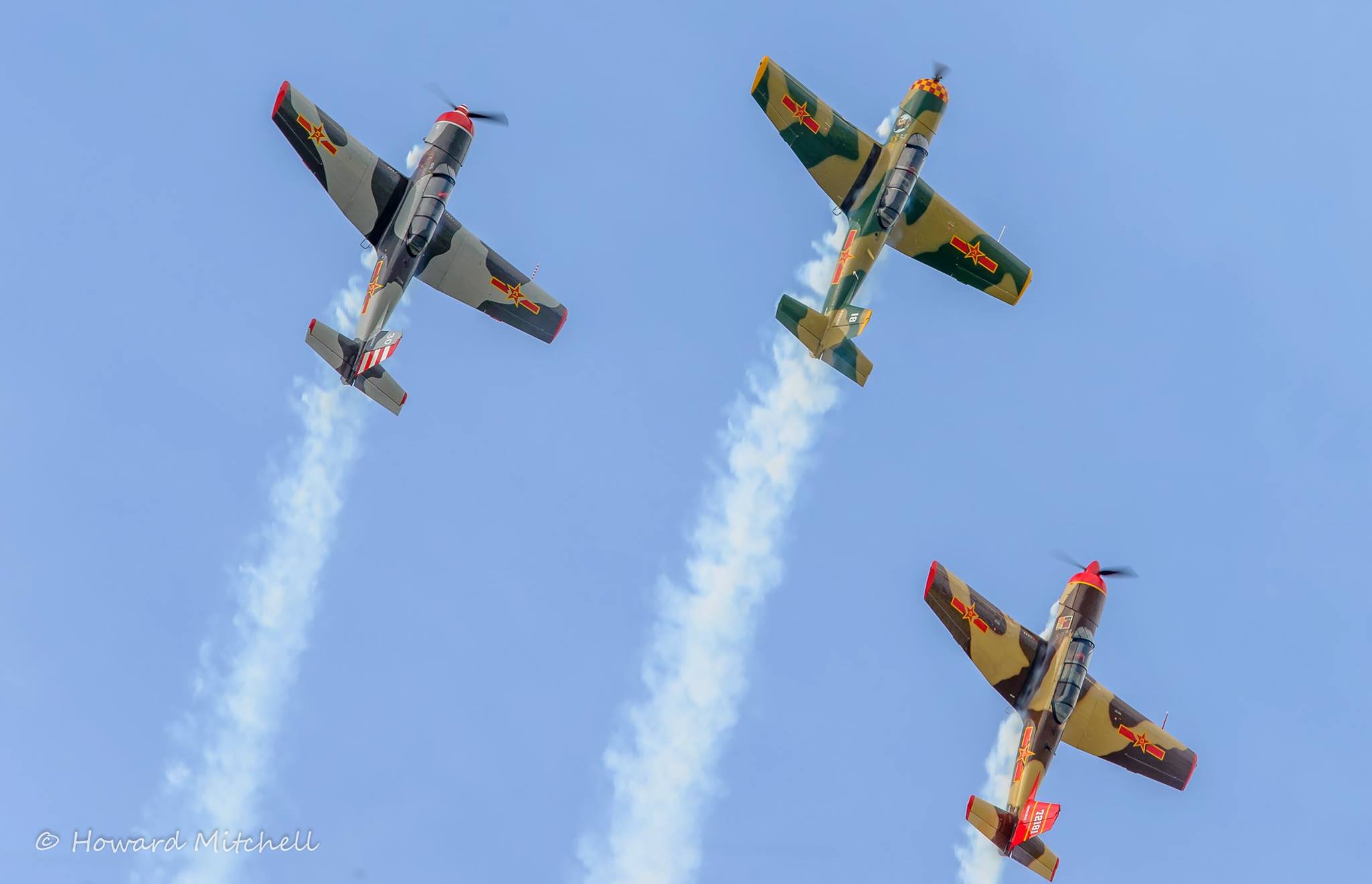 Extra 300 – Rod Flockhart (Flightscope)
Prepare to be awed as the skies come alive with the extraordinary Extra 300, a star attraction at this year's airshow! The Extra 300 is a high-performance aerobatic aircraft renowned for its unparalleled agility and precision in the air. Pilots and aviation enthusiasts alike are in for a thrilling display of skill and power.
This nimble beauty, designed by Walter Extra, boasts a lightweight carbon-fiber frame and a 6 cylinder 8.8L 300hp engine that propels it through the air with astonishing speed and grace. With its incredible roll rate and a maximum load factor of +10/-10 Gs, the Extra 300 can execute breathtaking maneuvers that will leave spectators on the edge of their seats.
Watch in awe as the Extra 300's pilot pushes the envelope of what's possible in the world of aerobatics, performing gravity-defying loops, mind-bending rolls, and heart-pounding inverted flight. Its sleek design and vibrant livery make it a true spectacle against the backdrop of the sky.
Don't miss the chance to witness the precision and prowess of the Extra 300 at this year's airshow. Get ready for an unforgettable experience that showcases the artistry of flight like never before!